Film premiere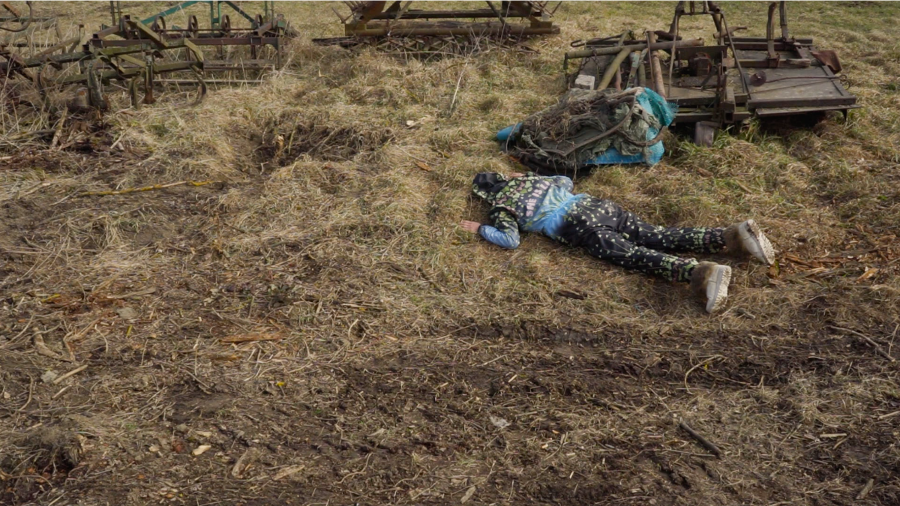 Image: A Visit, A Ceremony, A Gift, production still from HD video, Elisabeth Von Samsonow, 2021
TULCA Festival of Visual Arts and Galway 2020 European Capital of Culture with support from the French Embassy in Ireland present:
A Visit, A Ceremony, A Gift
Film premiere
16 April 2021, 9pm
A Visit, A Ceremony, A Gift is a new film commission curated by Kate Strain. Evolving through many iterations, A Visit, A Ceremony, A Gift is a collaborative film by Austrian artist and philosopher Elisabeth von Samsonow and commissioned artists Ruby Wallis and Michaele Cutaya, Michelle Doyle, Ruth Le Gear, Marielle MacLeman, Naïmé Perrette, Liliane Puthod, Sara Sadik.
The film gathers contributions from each artist, through film, sculpture, music, sound and design, and uses collaged footage to investigate our access to nature through poetry. The codes that we as humans attempt to decipher - trees / alphabet / place, the inherent wisdom of the open air, and how to share it between practices and disparate geographic locations is a central theme of the film. Elisabeth von Samsonow is interested in the role of the White Goddess, and the Deep Ecology movement. Seeking to create poetry from the forest, she created an alphabet based on trees native to both Ireland and Austria.
"How to do an art project with people involved in different countries during a pandemic? The lockdown can also be taken as another word for territorialisation as everybody had to stay right in their place. Territorialisation, unintentional or intentional, means coming-backto-one's world, to reattach oneself to a segment of the world. Instead of all meeting together in the region of Galway, we started to rethink Ireland, where we did not go, in Lower Austria. We had wanted to give shape to our project through the old Irish alphabet of trees, Beth-Luis-Nion [also known as Ogham], which was widely commented on by Robert von Ranke-Graves in his voluminous book The White Goddess (1948). To this end we remapped the Land of the Goddesses, a highly diverse territory with vineyards, wood, field and bushland in Lower Austria. Filming in this context became a process of self-reflexion and awareness in relation to the perception of the land. Via the performances, the documentation of the land was freed from the historical stereotypes of 'landscape'. The performative gaze on the land is more of a guerrilla type of solidarisation and reterritorialisation that can also be seen in the footage that was produced by the collaborating artists. A Visit, A Ceremony, A Gift turned out to be a model of how to do journeys without moving." Elisabeth von Samsonow
A Visit, A Ceremony, A Gift is an example of total field operation - exploring the relationships between diverse spaces and places at a time when physical contact and travel has become impossible. Curated by Kate Strain, edited by Eavan Aiken and produced by Anne Mullee, the film will premiere online on Friday 16th April at 9pm.
https://www.tulca.ie/a-visit-a-ceremony-a-gift
Register for tickets here
Commissioned by TULCA Festival of Visual Arts and Galway 2020 European Capital of Culture.