Taxispalais - Kunsthalle Tirol
SEX
Sarah Decristoforo, Fabiana Faleiros, Alex Martinis Roe, Elisabeth von Samsonow, Ashley Hans Scheirl
5.10.2018-27.1.2019


Opening:
Thursday, 4th of October 2018
7pm
Sex coincides with our being. The sex act is regarded as intimate, but causes the public sphere to culminate in personal space at the same time – as a singular expression and actualization of politics, as communication, as an arena of pleasure and fantasy, reproduction and violence. Just like sex, art is also paradoxical; both act within contradictions, in in-between-zones and opposites. They are accomplices of knowledge and at once producers of a sensual surplus that is resistant to the categories of knowledge.
Does the alliance of art and sex allow us to re-weave the customary infrastructures of excitement, withdrawal, pleasure and its discharge? Can we fantasize a grammar of future sex in which the aggression of pleasure does not serve to consolidate power relationships?
The works by Sarah Decristoforo, Fabiana Faleiros, Alex Martinis Roe, Elisabeth von Samsonow and Ashley Hans Scheirl, most of which were realized specifically for this exhibition, generate non-normative experiments of sex in drawing, sculpture, video, sound and installation. What kind of visualizations, embodiments, apparatuses, settings, texts and tutorials permit us to anticipate a sexual economy that is based on excessive exchange and radical solidarity? How could we effectively edit the scripts of our sexual identities? What roles are played by prosthetic devices and hormones, citations and yoga, over-expenditure and waste, the clitoris and digital interfaces in this process?

Curated by Nina
Tabassomi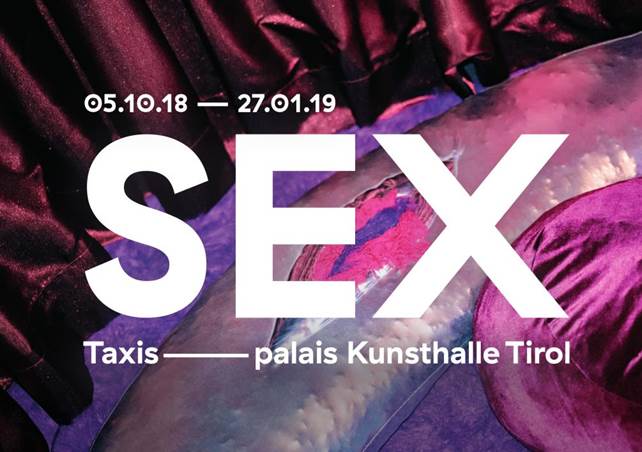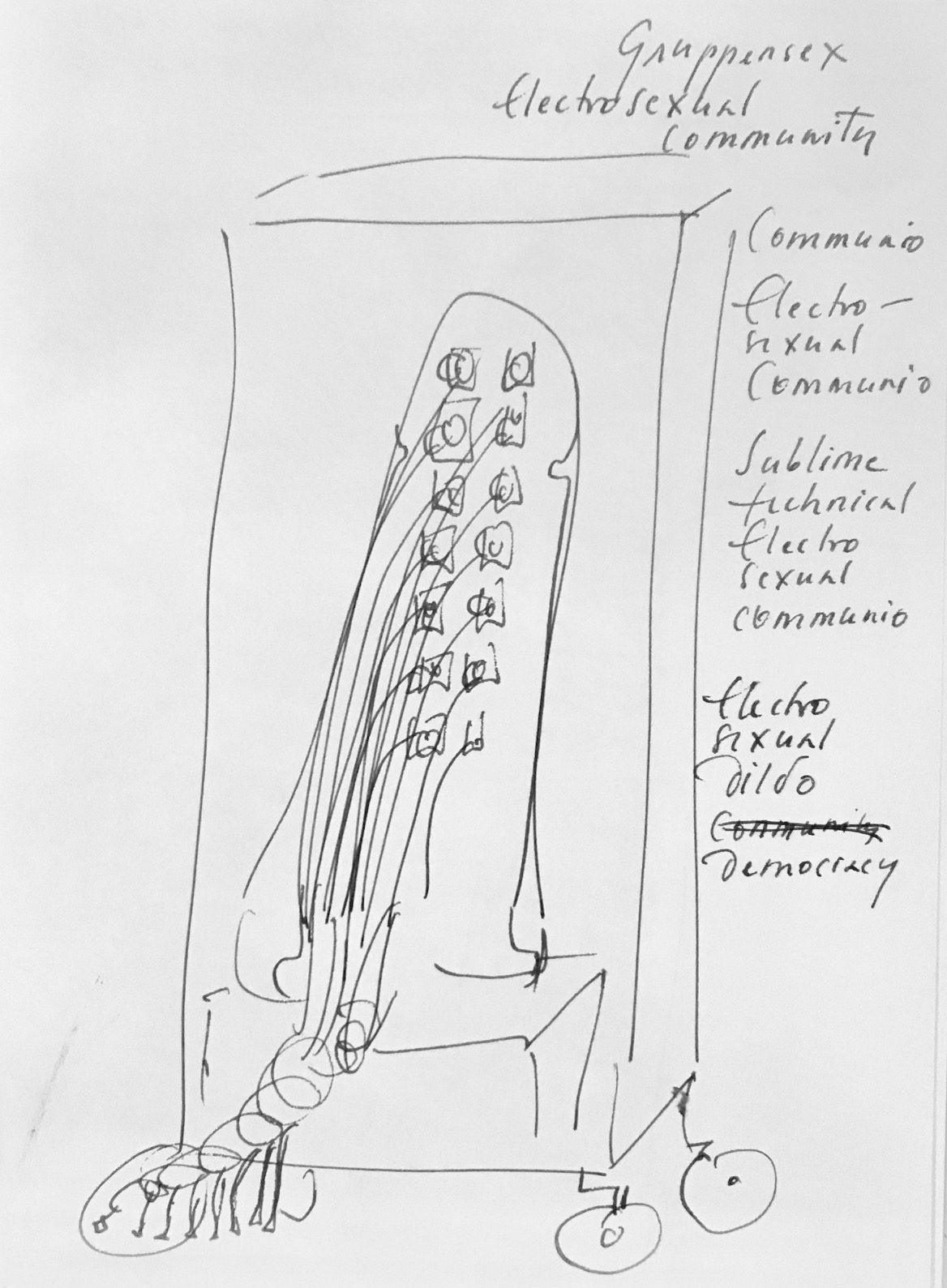 Sketch "Staatsdildo", basswood, sockets, base, perspex, 195cm high, 2018
Leopold Museum, Vienna
Schiele reloaded
Louise Bourgeois, Tadaski Kawamata, Jürgen Klauke, Sarah Lucas, Chloe Piene, Rudolf Polanszky, Maximilian Prüfer, Elisabeth von Samsonow, Fiona Tan
28.9.2018-10.3.2019


Opening:
Friday, 28th of September 2018
7pm
leopoldmuseum.org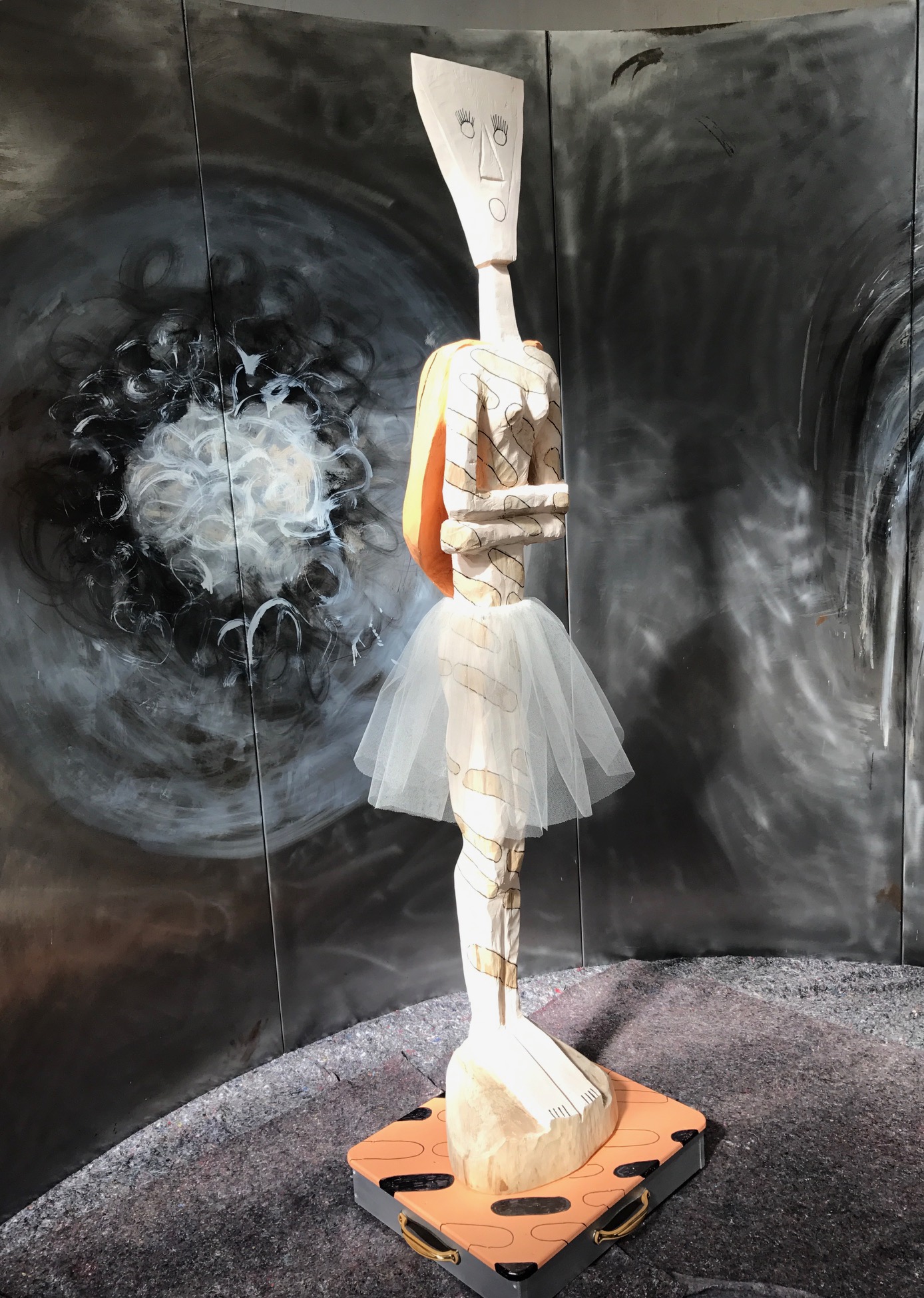 Idol III, basswood, Lacquer, marker, tulle,
base, wheels, 205cm high, 2018
Vienna Contemporary 27.-30. September 2018
Marx Halle, Karl-Farkas-Gasse 19, 1030 Wien
Galerie Lisi Haemmerle, booth G2
PARALLEL VIENNA 25.-30. September 2018
Lassallstraße 1, 1020 Vienna
Kunstraum Retz
CHAPTER ONE
mit u.a. Jakob Gasteiger, Frenzi Rigling, Alois Mosbacher,
Elisabeth von Samsonow
PARALLEL VIENNA 25.-30. September 2018
Lassallstraße 1, 1020 Vienna
fAN Archive
Elisabeth von Samsonow shows a picture from her Performance, THE PARENTS BEDROOM SHOW by Juergen Teller, 2018
Galerie Lisi Haemmerle
Marvels of Everyday Life
14.7. – 19.8.2018
The exhibition at Galerie Lisi Hämmerle (opening on Saturday, 14 July 2018) presents sculptures, paintings, drawings, and photographs. Connecting these works is the theme of the "everyday marvels"—those things that have grown inconspicuous through (practical) use, though they contain plenty that is incendiary. Take the pretzel, for example. Artfully looped, it is not only a welcome snack, it also represents a mathematically highly sophisticated topos that could well serve as a model world. The same applies to braids. Or to wood, which is the real everyday mystery, at least for the sculptor, who prefers to work in basswood. This exhibition is guided by the hypothesis that the household is the camouflage archive of metaphysical objects that discretely inspire speculation about the world (such as clotheslines, clothespins, washcloths, bread in the form of rolls or pretzels or loaves, sausages, electric mixers and kettles, knives, forks, tongs and scissors, brooms, sweepers and vacuum cleaners, linens and other cloths, carpet beaters and plates, etc.). It may be suggested that the (female) knowledge achieved by being exiled to the household—going against the grain— represents intimacy with the basic elements of the world, since the household manifests cosmology and solid state physics (disguised in banal functions, which applies above all to the furniture) at every turn. Meaning emerges from bodies like sound, light, voice.
Brezel, painted basswood, 2017


Smolka Contemporary
NEW FORMS OF BEAUTY 2
Gilbert Bretterbauer / Stefan Lenhart / Frenzi Rigling / Elisabeth von Samsonow / Michael Sailstorfer / Stefanie Ullmann / Claudia Wieser / Martin Wöhrl
4.5. – 30.5.2018
Vernissage:
Donnerstag, 3. Mai 2018
19:00 Uhr
In Kooperation mit dem Maximiliansforum München
Galerie nächst St. Stephan Vienna
The History of Psyche
17th of March 2018 Opening
BELVEDERE MUSEUM VIENNA
AGING PRIDE
17 November 2017 to 04 March 2018
Anti-aging is heard more often in our society than the wisdom of age, it would seem. Bowing to the cult of youth, images of age are often dictated by the cosmetics industry. Countering this are the many historical and contemporary works by artists pursuing a completely different idea of age. For the first time these are being showcased in a comprehensive exhibition at the Belvedere.
Elisabeth von Samsonow
film LABORATORY OF THE EXO/ ENDO CORPUS:
Elisabeth von Samsonow's film LABORATORY OF THE EXO/ ENDO CORPUS (12'40, A 2017) is screened in the framework of the VIENNALE 2017 on the 23rd of October at 8.30 pm in the Stadtkino/ Künstlerhaus (Karlsplatz 5 in Vienna) and on the 30th of October 2017 in the Metro Kino/ Historical Hall.
Elisabeth von Samsonow
Social Sculpture Model I:
marriage, installation, various materials, 2017
shown at PARALLEL VIENNA (19.-24.09.2017), curated by Stefan Bidner at ALTE SIGMUND FREUD UNIVERSITÄT, Schnirchgasse 9A, 1030 Vienna
Elisabeth von Samsonow
LES BALLETS RUSSES PRESENT ANTI ELECTRA
SOLYANKA STATE GALLERY MOSCOW
FEMINICITIES curated by Felicitas Thun-Hohenstein
15th of June until 9th of July 2017
(performance days: 28.-30th of June)
Elisabeth von Samsonow's piece is a threefold performative work on the subject of Electra, a character that has played a key role in Vienna at the turn of the century. The figure was engaged in order to unfold feminine psychic structures not only by Sigmund Freud, but was also staged in the play by Hugo von Hofmannsthal (1903) and in Richard Strauss' Opera orchestrating Hofmannsthal's Libretto (1909). I relate the "hysterical" figure of Electra to the girl character of Strawinksy's ballet für Les Ballets Russes Le sacre du printemps which was first staged at nearly the same time, 1913 in Paris. Both plays, Electra and Le sacre du printemps show the girl in a key role as "victim" – in the case of Hofmannsthal/Strauss as the victim of a family tragedy, in the play by Les Ballets Russes as a victim of spring, meaning that she is elected to die in a tribal rite for the revival oft he season.
Elisabeth von Samsonow's work analyzes, comments, re-enacts and remembers the features oft he character of the girl in ordert o ward it off its negative position as a "victim".
Elisabeth von Samsonow
EXPLOSION
FAN Fine Art Network Praterstrasse 33 1020 Vienna hosted by Gregor Eichinger Office
Curated by Ute Burckhardt-Bodenwinkler
Opening 30th of May 2017 7 pm
Having explored Photosynthesis the artist focuses on growth, after phyto-metamorphosis (becoming plant) comes geo-anatomy. The result: the earth is an ectstatic being.


Elisabeth von Samsonow
Elisabeth von Samsonow is invited to take part in the "Lake Blue Heaven Qingdao International Spring Art Salon" in China, curated by Shan Hong, exhibition runs from 19th of May until 9th of June 2017
Elisabeth von Samsonow
LEBEN LOBEN (praising life)
Solo show at the Kunstraum Leoben
MuseumsCenter Kirchgasse 6
A 8700 LEOBEN
Opening 16/5/2017 6p.m.
17/5-29/7 2017
monday-saturday 10 a.m.-5 p.m.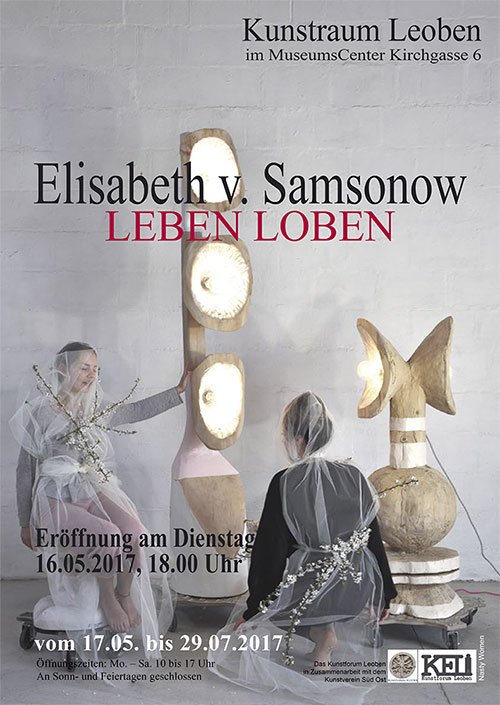 Elisabeth von Samsonow at NASTY WOMEN ART CHICAGO
Moonlight Studios 1446 Kinzie St, Chicago
May 5th 2017, 5.30-10.30 p.m.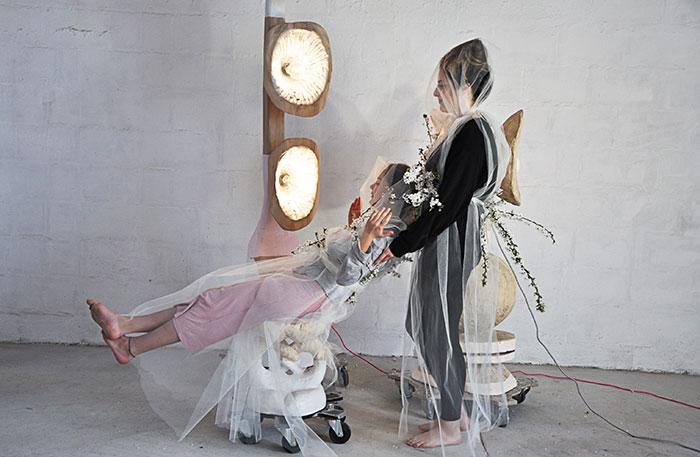 ELISABETH VON SAMSONOW FOR
VIENNA ART WEEK 2016
Tuesday 15th of November 3pm
MAK Stubenring 5 1010 Vienna
DISLIKE MYSELF TERROR ACT/
WANT MYSELF BEAUTIFUL DESIRE SCULPT
I do not like this part / I am going to cut this off/ Let me change this a little bit/ Ah, here something has to be done/ This line is not yet this/ This shape is somehow, hm/ There is not enough tension in that line/ Ha this one I am going to take off totally/ No, that is not good yet/ This has to be refined/ This form is not interesting/ In a way, this looks not really appealing/ I am going to sand this/ Here it needs some paint/ The way this…..
with Tamara Stajner, vacuum cleaner, voice


PARALLEL VIENNA 21st - 25th of september 2016
Elisabeth von Samsonow's work ORPHEUS in the show curated by Stefan Bidner "WUNDERKAMMER"
opening 21st of September 1-10 pm
galleries open 12-7 pm wednesday - sunday
OLD POST OFFICE, 11, DOMINIKANERBASTEI, A -1010 VIENNA
ELISABETH VON SAMSONOW A YOUNG WOMAN
Andrea Jünger Gallery, Paniglgasse 17A, 1040 Vienna
Opening 15th September 19.00
Elisabeth von Samsonow. COMING INTO THE WORLD (performance)
Opening hours of the gallery 16th of september until 31st of october, Tuesday-Friday 14-18,
Saturday 11-14
On the occasion of her 60th birthday Elisabeth von Samsonow presents new works under the titel "protuberance" dealing with the origin of sculpture in camber. Furthermore, a group of large formate paper works are presented for the first time. These works express the fascination the artist had in her thirties for the painting of Frida Kahlo, Paula Modersohn, Lovis Corinth, Max Beckmann and Franz Marc. They explore being a young woman, as a Jeanne d'Arc who goes for fighting, for instance, as friend among friends, as a thinker and researcher of myths, as somebody who projects being female in all directions. The exhibition is dedicated to Hans Kreill, a bavarian farmer, who died in October 2015. He had kept well these works for the artist thirty years long.
ELISABETH VON SAMSONOW LIFE IS GREEN
curated by Norbert Kaltenhofer
GRÜNSPAN
Platform for Art and Culture in the Drau Valley
Drautalstrasse 5
A 9710 Mühlboden/ Feffernitz

Opening: Saturday 27/8/2016
Opening speech by Romana Schuler

Elisabeth von Samsonow's sculptures of linden wood radiate sound and perfume, speaking about the liquid of life, about the green blood chlorophyllum which is so intimately related to the red one. Human breathing is a gift of the plants, recalling that the children of gods are creatures born from one matrixial body, different in kind, but made from the same wood. Out of encounters in harmony and disharmony, in play or violence, archetypical patterns of power and impotence emerge that draw the tragedy of the individual. (Margot Fassler)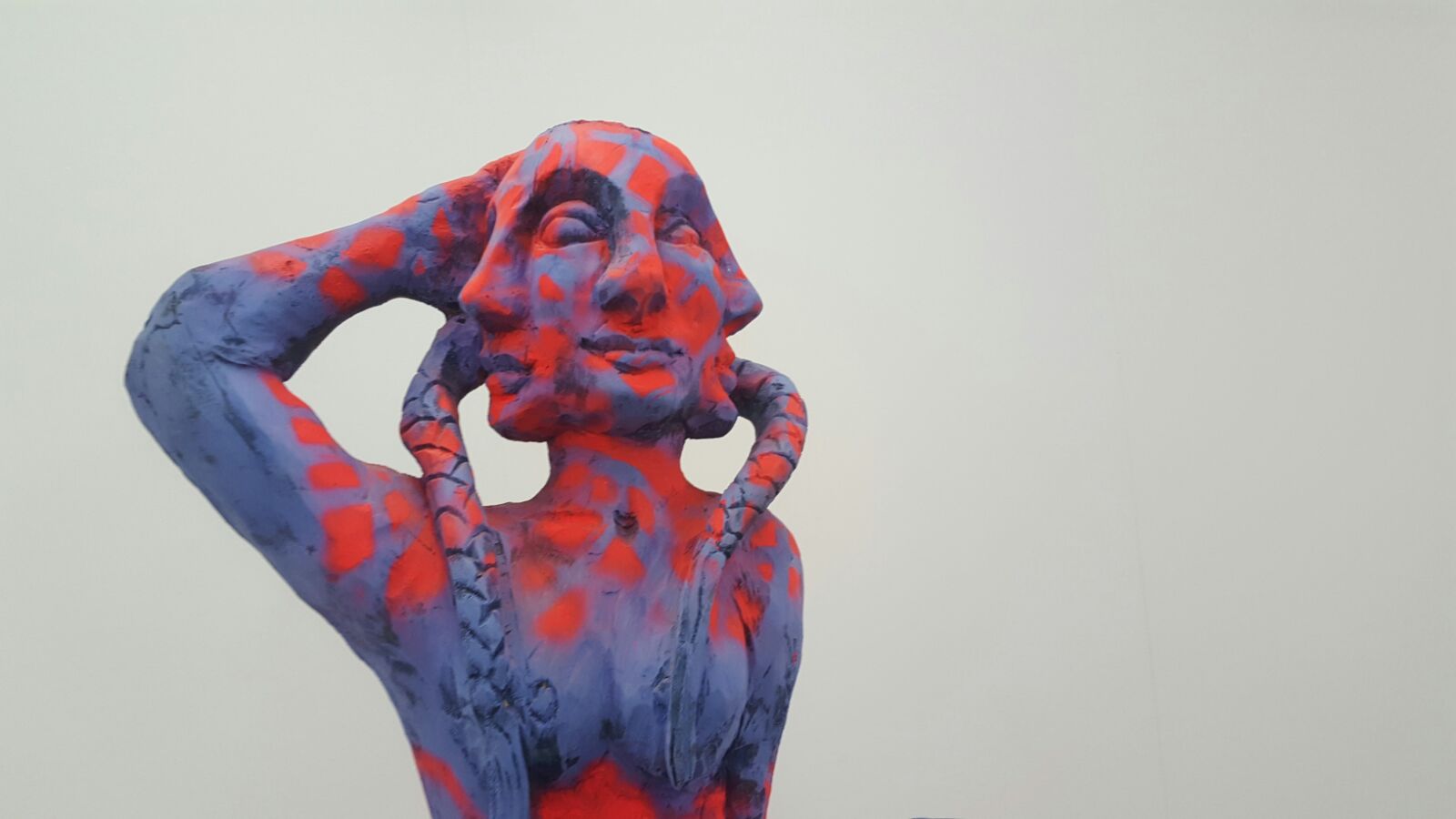 ELISABETH VON SAMSONOW AUSTRILLIONS TO COME
BACK TO ATHENS
with Anna Vasof, Bettina Kattinger, Bildstein/ Glatz,
Jeremias Altmann, Lisa Ruyter, Marko Lulic, Pablo Chiereghin
curated by CHRISTIAN RUPP
3.6. - 30.6.2016
OPENING: 3 June 2016, 20:00
CHEAPART
25 A.METAXA 25, EXARHIA
10681 ATHENS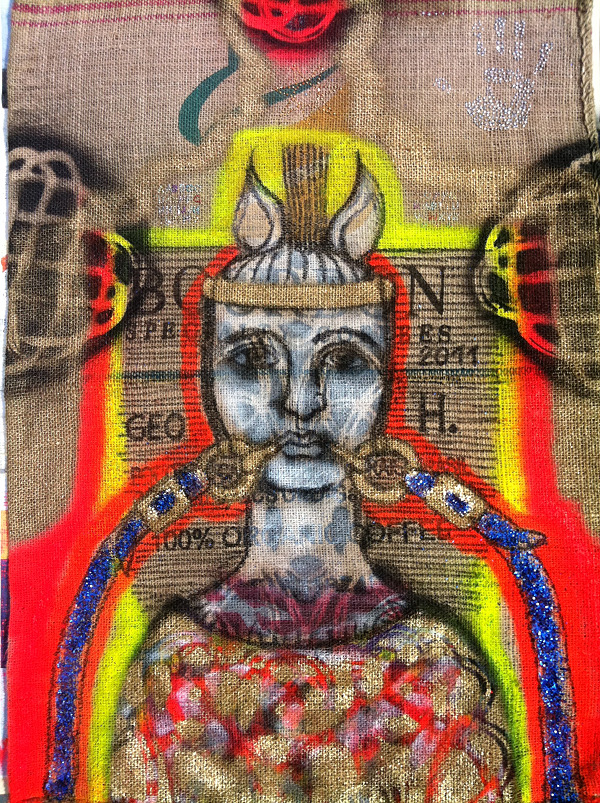 ELISABETH VON SAMSONOW PAPER WORKS
GALERIE ELISABETHZEIGT
LOBKOWITZPLATZ 3
1010 WIEN
12.2. - 26.3.2016
Tue-Fri 14-18
Sat 12-14
ELISABETH VON SAMSONOW THE SYMPTOM AND THE CURE
curated by CHRISTIANE KREJS
with BEATRIX THUNN-HOHENSTEIN, TAMARA STAJNER,
ZOE DEWITT, ANNI BALDINI, NORA ETTINGER,
EVA LAIMBÖCK, GAIA VON SAMSONOW
KUNSTRAUM NIEDERÖSTERREICH
21.1.2016, 19:00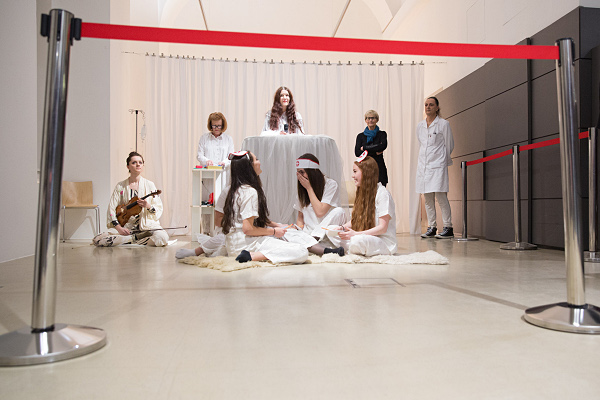 ELISABETH VON SAMSONOW HORSE'S GLORY
MQ ART BOX MUSEUMSQUARTIER HOF 1
MUSEUMSPLATZ 1
1070 WIEN
curated by ELISABETH MELICHAR
4.8. - 30.9.2015
OPENING: 4 August 2015, 18:00
PERFORMANCE CENTAURS' SIREN SONG
with TAMARA STAJNER